After 1 year of testing with only a single package, Managed WordPress Hosting service of Namecheap now have more choices for customers.
Instead of just having the same EasyWP Starter package as before, Namecheap has added EasyWP Turbo and EasyWP Supersonic with capacities up to 100GB, specifically: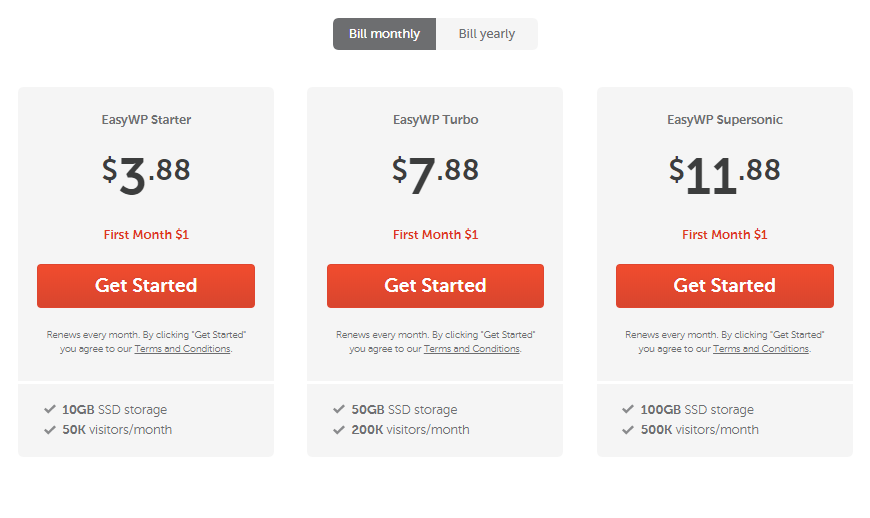 In addition to high capacity, these high-end packages also have more powerful server resources to serve more frequent visitors. The number of visitors/month you can refer to the package selection accordingly, there will be no limit at all.
Managed WordPress Hosting by Namecheap has the advantage of being easy to install, but the biggest downside is still not fixed – only the registered domain name in Namecheap, not the external domain. However, Black Friday is coming, Namecheap always has new registration/transfer cheap in this time so I think quite a lot of you have a domain here. Therefore, the test to speed then decide next may not be too difficult.
Especially, at present, you can register to try the price is only $ 1 for the first month only. Noteworthy is the annual subscription, being reduced to 50% of the first year. Last time we have posted the trick helps you can buy SSL at Namecheap only $ 2.87 for the first year, You can read it here
I wish you a happy working day.