Ramnode is one of the most popular and trusted SSD VPS server providers. We are also currently using VPS services in Ramnode and we see the service really great.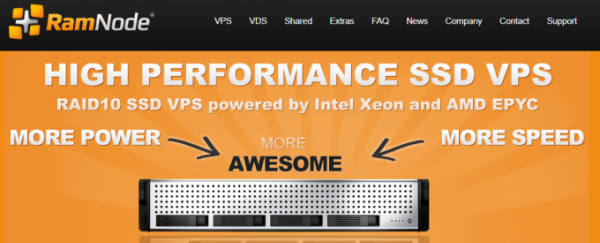 Currently, there are 5 datacenters in New York City, Los Angeles, Atlanta, Seattle, and the Netherlands for your choice.
Ramnode has some special packages with the price only $15/ year. You can use this package for the backup server. See the detail of all the packages here: Ramnode Details Package
Ramnode VPS Coupon, VDS Coupon codes 2019
Ok, Now you can get a 10% discount coupon for every new customer for all VPS packages.
Some accounts and areas will can't use this coupon. If your account can not use the coupon. Then you can do the following for us to get a 10% discount.
Ramnode will now offer a 10% discount on annual payments. So you only need to pay 1 year to get a 10% discount. If you do not want to pay 1 year, you can pay 3 or 6 months, you will get discount but not as much as 1-year payment.
For example, the 1GB SVZS package costs $ 3.5 / mo. If you pay 1 year you only pay $ 37.8 only.
20% Off coupon any new VDS plan
With this coupon, you will get 20% off on all plans. Detailed VDS packages below

Also, if you want to use Shared hosting or Reseller hosting then you should use Ramnode. With Shared hosting, you will have 15GB SSD of storage and unlimited with everything like bandwidth, email account, database …and the price only $4/month.
If you want to resell hosting, the reseller hosting service in Ramnode is very impressive. With $ 8 per month, you will have 100GB SSD 100% of storage for all your accounts. Create unlimited accounts, domains, databases, and emails.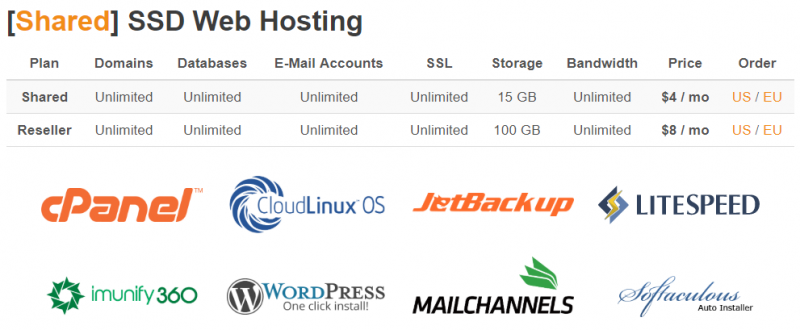 All packages are free SSL forever, use WHM/cPanel and LiteSpeed. With Softaculous, you can install WordPress, Opencart with 1 one click. Create the new Ramnode account now!
Some features of the server at Ramnode
Latest Intel E3 and E5 Xeon CPUs.
Optional DDoS protection for up to 20Gbps in each location.
Super fast I/O with RAID10 SSD storage.
Multiple 10Gbps uplinks per location, 1Gbps per server.
Friendly, unmanaged support available 24/7.
Very High uptime
You can make payment with Visa/Master or Paypal. If you need helps please leave a comment.