HostGator is considered one of the best hosting service providers. That is always the first suggestion for you when you buy a new hosting.
However, like any other company, this company also has good and bad reviews about it, this is normal because different customers have different needs and desires.
This review will be based on the vast majority of my personal experience when using HostGator for a year.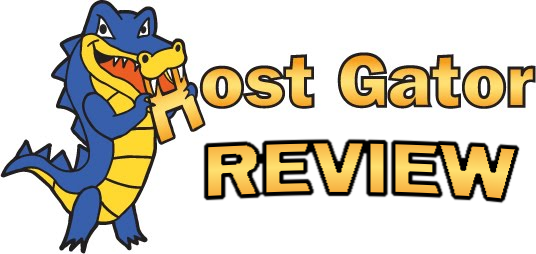 HostGator Hosting Reviews
Brent Oxley was the founder of the company, in college days in 2002, and served as CEO. The company now has more than 9 million domain names with over 500,000 customers in over 200 countries worldwide.
It started in Florida, but the rapid expansion was forced to move to Texas in 2007. The Houston base has offices in Austin.
HostGator also has a branch of India (you can find it at http://hostgator.in). In addition, it has also established a Brazilian office at http://www.hostgator.com.br.
The total number of employees on the payroll is reported to be in the 200 area but it is set to become 400 in 2 years time.
The Endurance International Group (EIG) paid $225 million for Hostgator in 2012. EIG is also the owner of iPage, BlueHost, and HostMonster (here is my review of iPage). It is definitely a legitimate hosting business, although I personally don't think all subsidiaries are good web hosts.
Three shared hosting services are on offer here – Hatchling, Baby, and Business – in order of the comprehensiveness of the service options and support provision.
Other than those, the company also provide reseller plans, VPS hosting and dedicated servers, alongside with an affiliate program.
HostGator's Plans and Pricing
HostGator offers a wide variety of website hosting packages starting from $2.75/mo. For their normal website hosting packages, the pricing is as follows:
1. Hatchling Plan – Starting at $2.75/mo
Single domain
Unlimited disk space
Unlimited bandwidth
Shared SSL certificate
2. Baby Plan – Starting at $5.95/mo
Unlimited domains
Unlimited disk space
Unlimited bandwidth
Shared SSL certificate
3. Business Plan – Starting at $5.95/mo ( On sale )
Unlimited domains
Unlimited disk space
Unlimited bandwidth
FREE private SSL & IP
FREE Toll-Free Number
What About Uptime?
The guaranteed uptime is 99.9% (but I can't find any stats on their website). For more regular service status updates, customers can count on frequent RSS feeds.
Support & Customer Service
Technical support is comprehensive at HostGator, which is remarkable considering its position as a low-cost shared hosting provider. 24/7 live chat support, an FAQ, email support and toll-free phone support (for US customers only) are among the support capability offered. The company never makes clear if the support staff are locally based or outsourced.
A portal is provided to ease support and billing. Customers can upgrade their account, participate in user forums, access the knowledge base and check out video tutorials on a host of technical issues that that can potentially stumble upon.
The portal requires a different login from the one used for Cpanel. There is also a built-in online form that facilitates transfer requests quickly.
Control Panel
For all Linux plans, HostGator would include Cpanel 11 without fail, and this comes with multiple choices of themes for the users. Cpanel represents the universal access point to all the features contained in the package, like webmail, one-click backups, and DNS settings for Google Apps.
For reseller accounts, both Cpanel and WHM are bundled in together. If your plan is on VPS or their Linux dedicated server, then Cpanel and/or WHM are offered as optional. For Windows server, the bundle includes Plesk 11.x
Conclusion
HostGator is one excellent story of rag to riches; a startup with 3 servers that have gone on to become the marketing leading player in its field.
This web host has been fortunate to steer clear of many teething problems that are so commonly associated with companies embarking on aggressive growth path: it is still fast, reliable and stable today.
There is no complain about support, and you may never require support with their well-designed control panel and an array of tools (included in even the basic plans) to ease the creation and customization of your website.
Although it's not the perfect web hosting company (is there any?), it will help you get your site up and running quickly, and more importantly, it will allow you to maintain your site and keep it live without much headache and hassle.
The bottom line of this review is that I do recommend HostGator if you are looking for reliable company.