Domain Transfer is the process of transferring domain names from one provider to another. When transferring domain names you only have to pay for the new provider and add a 1 year use time.
It's no different when you renew your domain name. For example your domain name expires in August, but you transfer in June. So after transfer domain name until August next year to expire.
What is the reason for domain transfer?
Many domain name providers regularly offer discounted programs when registering new domains. But less launched a discount program for domain renewal.
In particular, some providers have high domain renewal fees. That's why many of you want to transfer domain names to other vendors that have lower domain maintenance fees. For example, Namesilo is currently a very low maintenance provider ($ 8.89 per year). So many of you now tend to transfer domain names here.
Before you start transferring domain names, there are a few things to keep in mind:
Domain name after registration or 60-day transfer can continue to transfer to another provider.
Also keep in mind not updating domain name information on transfer dates. Because after updating information, you are kept 60 days to transfer.
Unlock your domain and get EPP code.
During domain transfer, you need to authenticate yourself as the domain owner. The new provider will send an authentication email to the email address you used when registering the domain. If you have not disabled the information, they may not be able to send the email. You can not authenticate, therefore, can not be transferred.
An example of transferring domain names from A2Hosting to Namesilo
To help you easily imagine the process of domain transfer, I will carry out the process of transferring domain name themselves registered in A2Hosting on Namesilo.
The first step, You need to go to the domain manager of A2Hosting. Click Registrar Lock to unlock the domain. Click EPP Code to get EPP code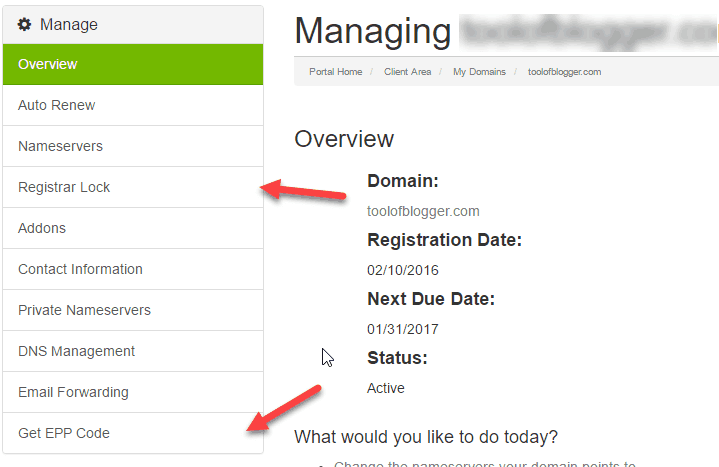 A2Hosting will send the EPP Code via email:
Go to the Namesilo site and request domain transfer.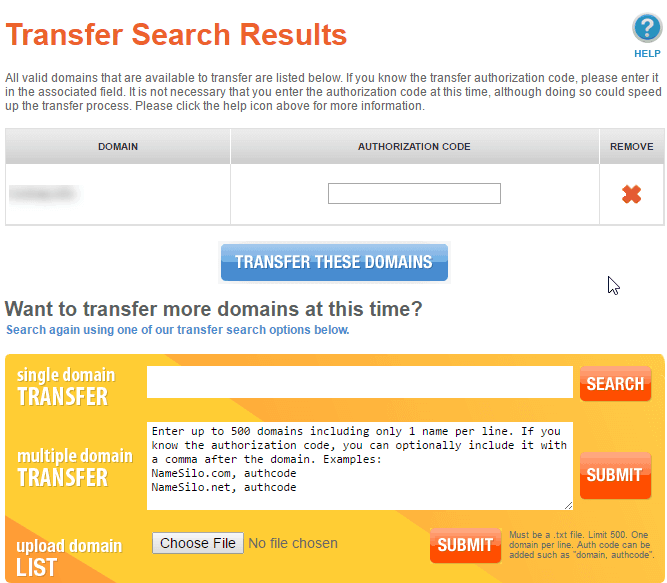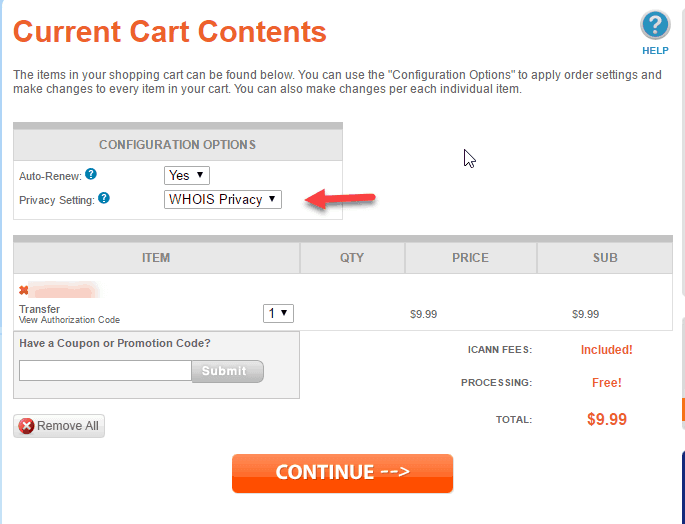 As soon as your payment is successful, Namesilo will send you an email to your registered email address when purchasing your domain name. You need to click on the link in the email to agree to transfer.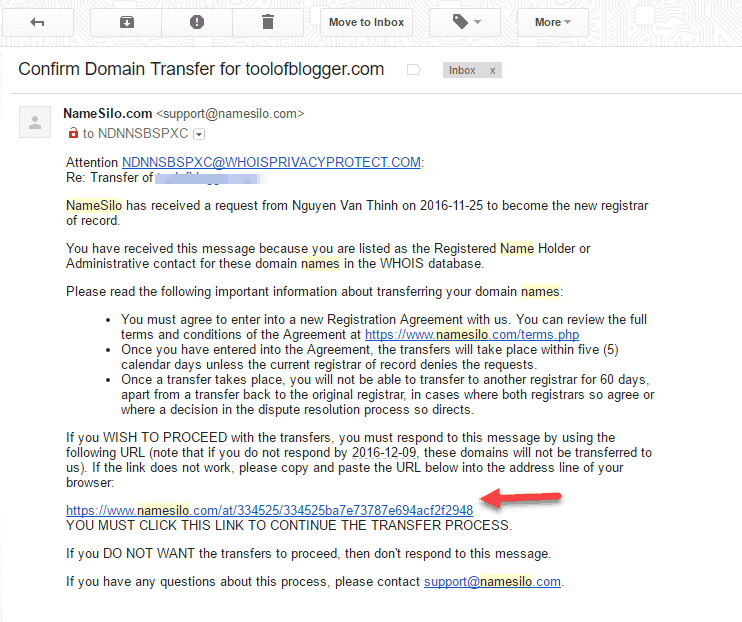 Next, Namesilo sends an email to the email address you used during the registration process at Namesilo. The transfer notification email has been approved and the transfer will begin in 5-6 days.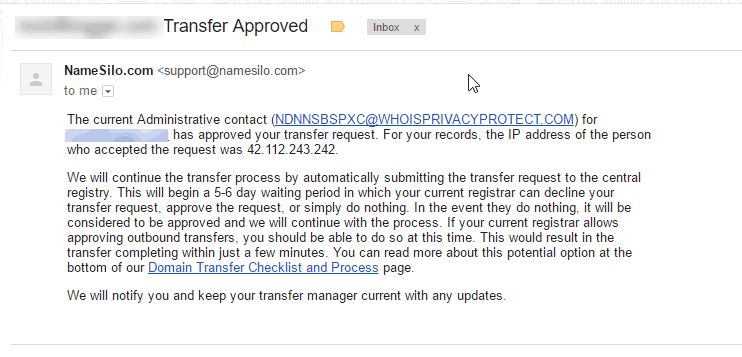 Many domain name providers support fast transfer. In this case, A2Hosting does not have that feature. Should wait 5-6 days. Once the transfer is complete, Namesilo will send a successful email