Instead of spending time downloading web resources, unpacking, and then uploading the web, why not use the Sentastico Addon to save time.
This tutorial helps you install Sentastico Addon for Sentora.
To install this addon to SSH run the following command
zppy repo add zppy-repo.mach-hosting.com/repo
zppy update
zppy install sentastico
After installation, we also go to the Admin Module to the Sentastico and turn it on.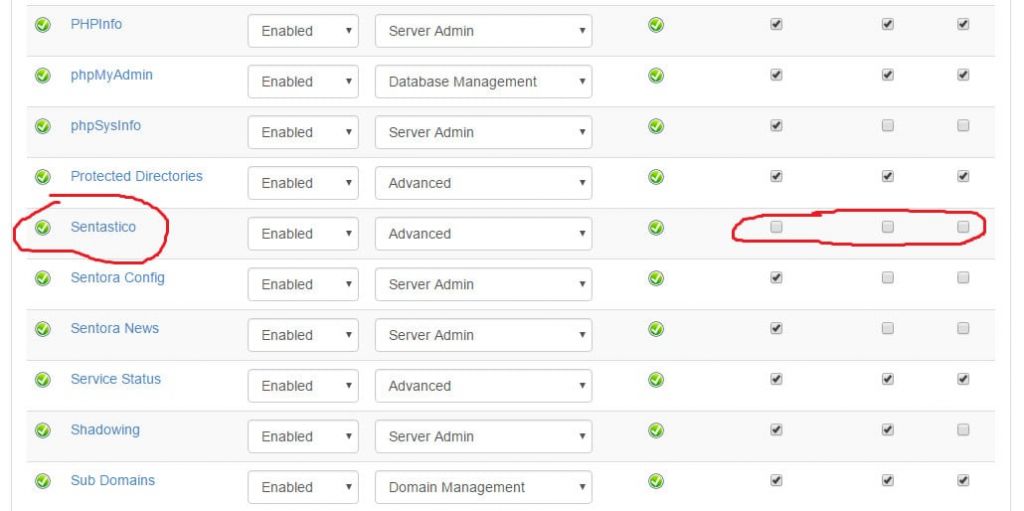 Check on 3 checkboxes for enabling.
Then we will go to Sentastico choose the source code we need then click Add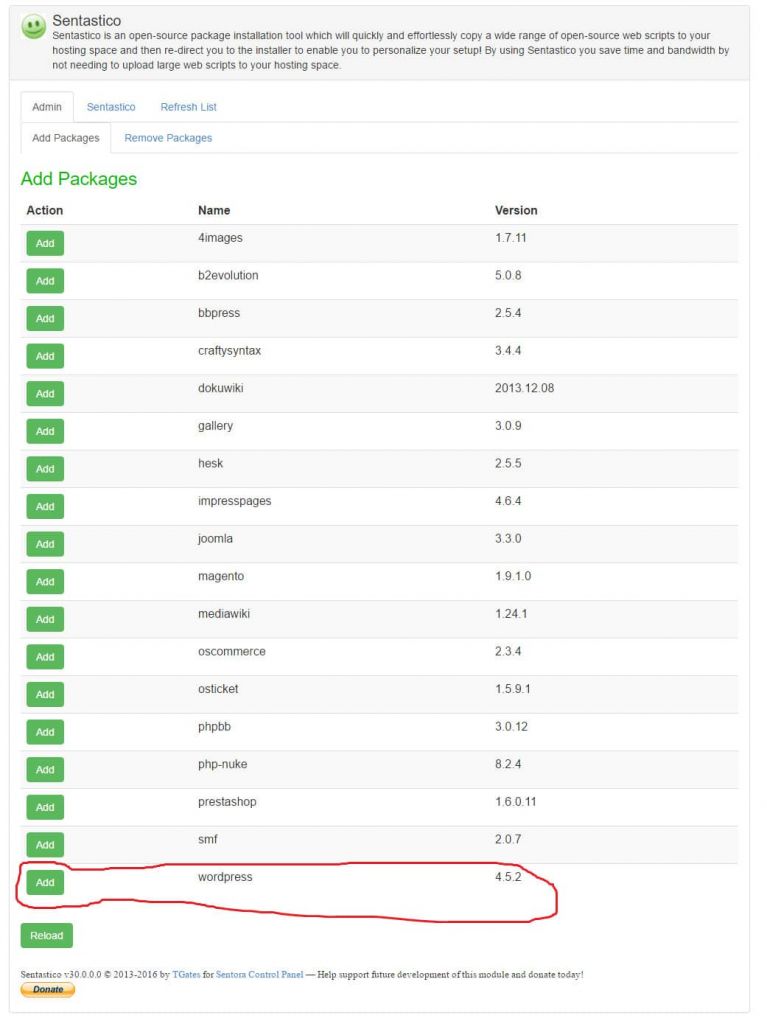 Good luck to you.