Yandex is known as Google of Russia, there are many similar services with Google such as mail, maps, translate,… After Google and Microsoft stopped providing free domain email services many people in The world finds Yandex's service and Zoho Email as an alternative.  Zoho free plan has 25 users and 5GB mailbox. It is suitable for individuals or small businesses. Get it free and easy at How to setup Zoho Email.


Creating domain emails of Yandex before is quite difficult for non-Russian users because the registration page has only the Russian language. But nowadays, registration, creation, and config are much easier when Yandex has an English version.
This tutorial shows you how to set up your own mail domain on Yandex and configure it on your email client.
Step 1: Create a mail account on Yandex
Register at: link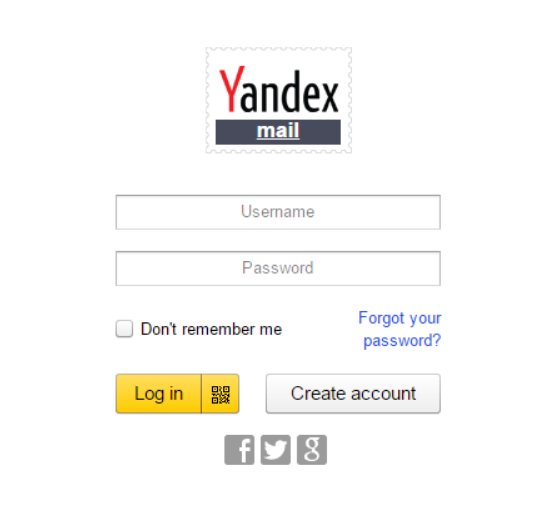 Click on Create Account on next step
When registering for an account on Yandex, you will receive an authentication code by mobile phone number, or you can double-check the account for security (like Google mail).

or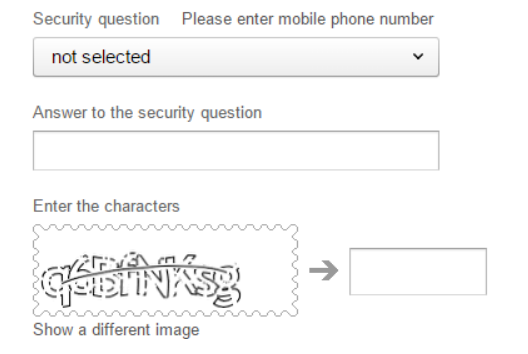 Step 2: Login to Yandex domain admin and add your domain.
Log in at link

Add your domain to the box after the word @ and click on Connect Domain

Step 3: Validate your domain with
After successfully adding your domain, Yandex will give you two ways to authenticate your domain: upload the file and authenticate with CName.
This tutorial will guide you by validating using CName :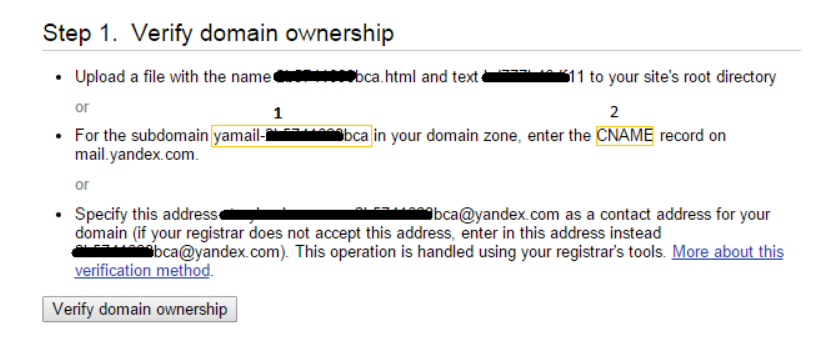 You create a record in DNS domain management with values (1) and (2):

You continue to click on Verify Domain Ownership button. Sometimes, the time to authenticate with your domain about 3 hours
Step 4: Set the MX parameters
After successfully validating your domain, you need to set the MX record for your domain.

***Note:
mx.yandex.net. : need a dot at the end of
Priority: 10
Step 5: Create an email account for your domain
After successfully installing MX for the domain. Now you can create an email for your domain. Each account created will have 10GB of space.
Now You visit this: link and click on Add Mailbox. Make an email form: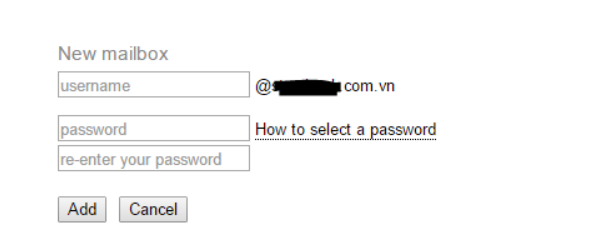 You fill in the information and click add to create more email domain account.
And the result is

Finally, You created 1 email account successfully. Now you can create more mailbox, edit, delete in Email Domain Account Manage.  If you don't want to use free, you can use GSuite service. It's the best email service with price $5/user/moth. Provided by Google.